Japanese Agricultural Standards
These English translations are not official versions and are provided for information purposes only.
"Published on ..." means the date when the translated version was posted on this website.
Terms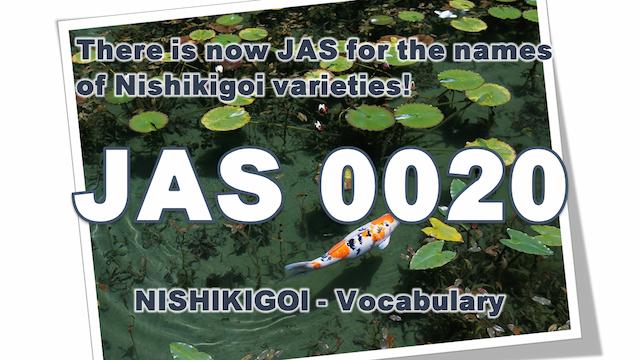 [JAS 0020]NISHIKIGOI — Vocabulary (2:40) [External Link]

, JAS for NISHIKIGOI was established!
Nishikigoi are one of Japan's representative ornamental fish.
They are also called "swimming jewels."
Once you see them, you'll be fascinated by their beauty.
Plant products (Non-edible)